Why is it so difficult to think positive yet extremely easy to be negative? Is it because we live in a negative world? One that constantly tells us we're not good enough regardless of how hard we try. A society that constantly compares us to the next person and is quick to point out our flaws. What about our own internal struggles? We put ourselves down on a regular basis regardless of if the people who love us say the opposite.
I've noticed, in this supercharged political time, something as basic as a video of a cat playing with a ball of yarn can turn political in the comments. How can something so innocent and non-threatening make people think about politics? It's as if some people look for the negative in everything or receive pleasure in triggering others to join their negative space.
How about we try to be more positive?
Take some time out of your day and think about the positive things in your life. If you have a hard time, start with the basics.
You woke up.
You have clean running water to wash your body and brush your teeth with.
When you look in the mirror, compliment yourself as if you're Johnny Bravo.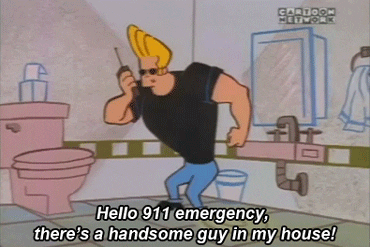 If you need some more ways to start thinking positive, here are 11 Ways to Boost Positive Thinking.
Let's start the new week on a positive note!